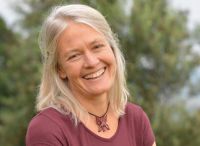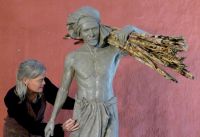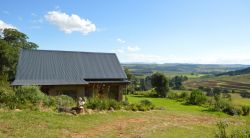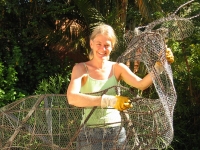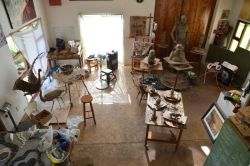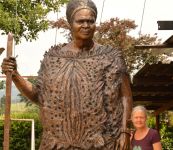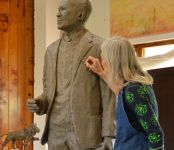 Sarah Richards was born in Durban; her childhood was spent in various places around Southern Africa. She returned to Durban to study Fine Art, majoring in sculpture at Durban Technikon (1985-1990). During the next four years she traveled overseas to gain experience and insight before returning to Durban to make art and to teach drawing, painting and sculpture to adults and children. She completed her Master's degree in Fine Art (Cum Laude) at the Durban University of Technology in 2008. Sarah is now living and practicing her art in the KZN Midlands.
Sarah has been creating bronze sculptures for the past 25 years. Her passion lies in rendering sculpture which shows an attention to detail, and which give an impression of movement and animation. Sarah explores many different subjects; this comes from her fascination with the details and construction of the world. Inspired by pubic sculpture and monuments around the world Sarah enjoys the challenge of creating world class sculpture for the public commissions she has received. Her smaller figure sculptures include children at play, small figures and nudes.
The important process of creating each sculpture, and in particular, the early stages of modelling, are an exciting time of discovery. Sarah uses mostly wax and plasticine which allow fluidity, detail, and creation of texture. These allow an adventurous exploration into a deeper understanding of the chosen subject. In this creative process an intimate relationship develops between subject and artist.
The animal and bird sculptures explore Sarah's love of nature and wonder at the different characteristics of each creature, waiting to be discovered through close encounters and study. The figure sculptures represent an emotional journey in exploring the human form and movement.
Sarah is experienced and well versed at executing commissioned tasks; from small coffee table pieces, portrait busts and monumental statues. She works closely with her client to creatively express their vision in the bronze works she sculpts.
Qualifications
Masters in Fine Art at Durban institute of Fine Art (DUT) South Africa – 2008 Cum Laude.
(To order a copy of the thesis on Artist's Block as a book please click here)
Higher Diploma in Fine Art at Technikon Natal South Africa (1989)
Solo Exhibitions
ArtSPACE Durban 29 August 2011 – Bronze sculpture and paintings - Further
ArtSPACE Durban, February 2008,Masters Exhibition of Oil paintings - Forward
The Grillroom Café, Innes Rd, Durban, August 2002. (Solo). Mixed media sculptural drawings - Ecstasy
Group Exhibitions
SculptX - Melrose Gallery, Johanesburg, Sept 2019/2021/2022
Boucher Legacy Auction , March 2022 https://fb.watch/fknAsPKMLg/
Journey - Platform Gallery, Lions River, KZN Midlands, R103, Nov 2020
Elegant Feathers - Bird Art Exhibition in Hoedpruit at Warren Cary Gallery. 24 May - 12 June 2019
St.Lorient Fashion & Art Gallery - August 2015, Rooftop VII "The inner Child"
Cherie de Villiers Gallery, Hyde Park Corner, Jhb – May 2013
Inspirations exhibition of bronze sculpture, Hilton 2011
Foundryman's Choice bronze sculpture, Paarl - 2009
Group sculptor's exhibition, Groundcover – 2009
Private Charity exhibitions – from 2009
St Anne's College, Charity Fundraising exhibition, 2008
Assorted Commissions
Maggie Resha, 3m high, Matatiele Municipality building, Matatiele, June 2023
Mandisa - St Anne's Diocesan College, Hilton, KZN Oct 2023
iBhubesi (lion), 1m high- McKensie House, Hilton College Feb 2022
Robert Sobukwe - Graaf-Reinett 1.9m high April 2019
Queen Regent Labotsibeni – eSwatini, Mbabane, 3m high 2018
Doman – At Castle of Good hope, Capetown 2017
3m High bonze King Somhlolo Swaziland
School boy bronze - WaterKloof House Primary School, Pretoria, 2015
'Mass of Men' sardine run mural for King Shaka airport, KZN 2014
Several Portrait Busts for public and private venues
National Heritage Project Life-size figures of King Nyabela and Doman as part of a large project 2012 -13
Cane Cutter – life-size bronze for the Cane Growers Association to commemorate the arrival of the Indian cane cutters 2012
Larger than life Portrait Bust, cast in Bronze, for private Game farm development in Mozambique - 2008
Edition of 18 bronze Fish Eagles for the Players and VIP's of the Nedbank Golf Challenge, Sun City - 2006